2017.04.15 Saturday
Meet the Foreigners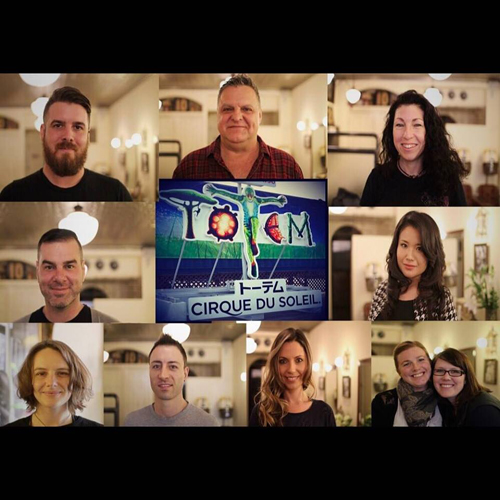 Dear Cirque du soleil totem & Cirque du soleil

Thank you for a fantastic show in Fukuoka. it was amazing show !!!!
You guys are awesome !!!
more than 10 years ago,since I saw a show of Cirque du soleil
for the first time I was big fun of you. all of You guys are my hero !!!!

My first Cirque show was in New York.
🗽it's long time ago.and then I
thought,Ohhhh I wish I can cut their hair in the future.
so now since I moving back to Fukuoka I'm doing.
Corteo,Michel Jackson,Kooza,Ovo,Totem !!! I made that dream come true.
I'm very happy to taking care of you.
You give me a passion,imagination,creative,hope,peace,courage and other positive
words.
you give me a lot of things.
Thank you Cirque du soleil & Thank you for all of staff who working for Cirque.
YOU guys are Amazing !!!!! I love you !!!!!!!!!
I don't say "Good luck"
I say,"see you next time "
because you never know in the future.
Life is always drama !!! Thanks
again and big love from Fukuoka Japan